by Vincent I. Porter
6 Great Destinations to Visit as a Couple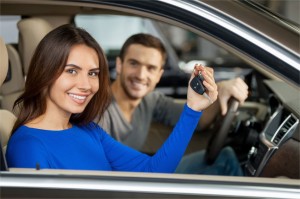 Traveling with your significant other is one of the best ways to really enhance your relationship. Away from the stresses of every day life, the two of you can spend some quality time together – an essential factor for a successful relationship.
Now you've decided you want to go away somewhere with your significant other, the question remains: where on earth do you go? Take a look at our ideal couples destinations.
Sri Lanka
When it comes to couples destinations, Sri Lanka reigns supreme. It might be an over-used cliché to describe a country as having 'something for everyone' but Sri Lanka really does. From the golden beaches on the South and West coasts to the lush, green highlands there is literally nothing not to love about this beautiful island.
Popular activities in Sri Lanka include elephant safaris in the numerous national parks, hiking in the highlands and visiting some of the country's UNESCO sites. Sigiriya Rock, Dambulla and Adam's Peak are all UNESCO World Heritage sites and are well worth a visit.
Peru
Steeped in the ancient mysteries of the Incas, Peru is a great destination for couples that appreciate the great outdoors and history. The country is peppered with ancient ruins that are easy to explore and offer an insight into the ancient civilizations that ruled in bygone days.
Naturally, Peru's pride and joy is Machu Picchu, but there are plenty of other highlights for couples to enjoy. These include Colca Canyon, the sand dunes Huacachina and the jungle in Iquitos.
Kenya
For those who have an adventurous streak, Kenya can be the perfect couples destination. With a very realistic chance of seeing the famed Big 5, safaris in Kenya are the number one activity for travelers. After a day of driving around in search for animals, couples can retire to the comfort of a lavish safari lodge for a sundowner and a spot of stargazing.
Italy
Few places on earth are quite as romantic as Italy. Couples who travel here are guaranteed an unforgettable experience from the beginning until the end of the vacation. Highlights of a trip to Italy include the gorgeous beaches and houses of Cinque Terre; the historical wonders of Rome; and the magical canals that wind through Venice.
Of course, it would be a crime to write about how amazing Italy is without mentioning the food. There is a good reason why Italian food is the most popular cuisine in the world. It is utterly divine. Be prepared for a pizza and pasta overload while you holiday in Italy.
Colombia
Despite its rather turbulent past, Colombia is back on the map and is one of the most up and coming travel destinations in the world. Couples can enjoy long walks through the beautiful highlands of the coffee region or a camping excursion on the sublime beaches of Tayrona National Park.
For those looking for a bit of action, Medellin, Cartagena and Bogota are all lively cities with plenty of culture to discover. Check out some of the fantastic museums and galleries or take a stroll through the central plazas for a taste of the city's history.
Indonesia
You've probably heard of Bali, but did you know that that is just one of around 18,000 islands that make up Indonesia. In fact, Indonesia is made up of so many islands it isn't entirely sure what the exact number is!
Couples who define themselves as animal lovers would be crazy to miss the chance to go to Komodo Island. Here, komodo dragons roam wild and free across the island. Those who prefer flora to fauna can check out the rice paddies in Ubud or the glorious beaches in Lombok.