by Vincent I. Porter
Why Every Traveler Needs a Scratch Off Map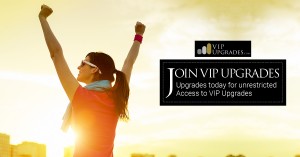 Imagine a huge map of the world covered in that foil you get on scratch cards that you scratch off with a penny.
The point of it is to scratch off the places you have visited. Simple, yet brilliant and if you consider yourself a traveler then you need to get one. Why? Here's why.
It Is a Visual Reminder of What You Have Achieved
You will never forget the places you have travelled. But, having a visual reminder beaming down on you from pride of place on your bedroom wall is a really nice way to visualize these memories. A scratch off map is a constant reminder of all of the amazing things you have seen and done. This alone will put a smile on your face every time you look at it.
Traveling is a huge achievement and not everyone is cut out for it. If you've got the determination and motivation to step out of your comfort zone and into the unknown then that deserves to be celebrated daily.
It Is an Instant Conversation Piece
So you're hosting a dinner party and your guests glimpse your scratch away map. Suddenly, there is something to talk about. You can recite those well-loved travel stories your significant other has heard a billion times, and your guests can shoot off some of theirs. You can exchange travel tips, compare travel plans, and even whip out some photos on your Instagram. Before you know it, everyone is chatting away and it's all thanks to your map.
Travel Gives You Bragging Rights and a Scratch Off Map is a Subtle Way of Doing It
Everyone who travels automatically has bragging rights, but there's a difference between letting people know you've traveled and being an obnoxious jerk about it. Instead of going around telling everyone about how well traveled you are, simply scratch off where you've been on your map and let that speak for itself.
It Makes a Great Decoration
When you decorate your home you should inject some of your personality into it. You can do this with the colors and furniture you choose, as well as what you adorn the walls with. If you love to travel then there is no better way to show this than with a scratch away map.
Use it to Set Targets With Your Friends
A scratch away map is a great gift for someone who loves traveling. If you know someone that shares your passion for exploring the world, why don't you treat them to a map for their birthday/Christmas/random present day because you love them. Once you each have a map, challenge each other to see who can scratch off 20 countries first, or 30, or 40! There's nothing wrong with a bit of healthy competition – especially if it drives you to travel more.
It Will Motivate You to Keep Traveling
Even the most voracious traveler will still have places on their map they haven't scratched off yet. Let your map motivate you to keep traveling and keep scratching off new places. Who knows, maybe one day you will have scratched off the entire thing!