by Vincent I. Porter
Three Travel Tips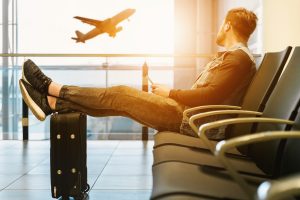 VIP Upgrades is dedicated to bringing you an upgraded travel experience. not only through various discounts and rewards, but also through knowledge and everyday tips to make your travel experience seamless. Here are 35 tips from our team to help you on your way:
Tip 1: Take your time
Nobody likes to be rushed. making sure that you have enough time in your travel schedule helps you be relaxed and in control of your journey. An added benefit if you're travelling by air is that you'll have some more time to unwind in the airport lounges that VIP Upgrades can offer you a discount on.
Tip 2: Pack light
Sometimes it cannot be avoided (think special events, or going to multiple climate areas) but it's best to not take your entire wardrobe with you on a trip. We have it down to an art to taking a single carry-on suitcase for 2-3 week trips. It all comes down to making choices and being smart with what you take, which brings us to our next tip:
Tip 3: Pack Smart
Layers, layers, layers. Bring clothing with you that can be matched together to avoid having to take multiple outfits. Just changing an accessory or one piece of clothing can give you a fresh look. Bring clothing that you can wear in layers. No need for bulky sweaters if you can wear a T-shirt and an additional layer.